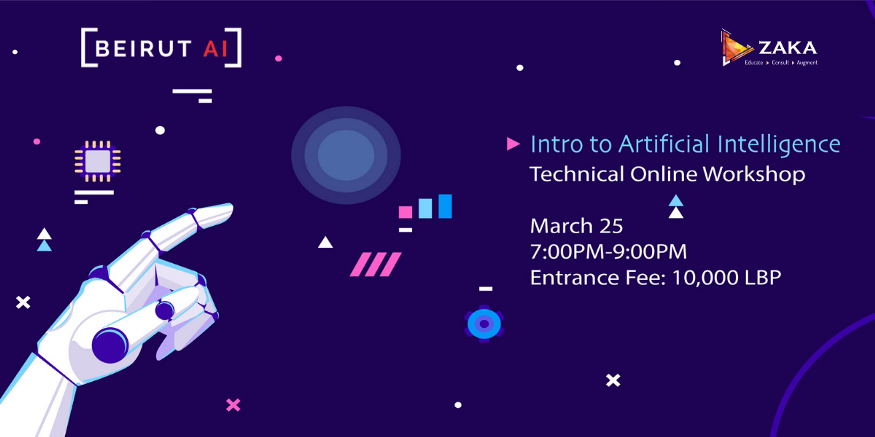 Beirut AI Community Recap: March 2020
November 29, 2020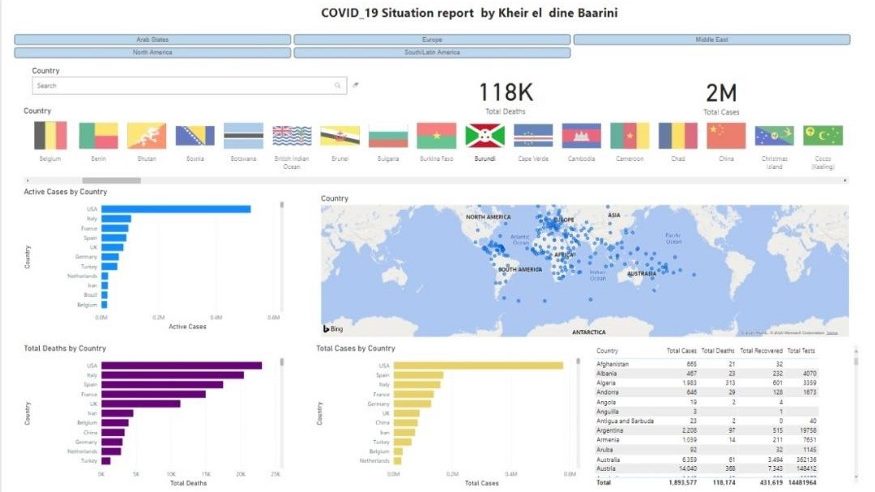 Beirut AI Community Recap: May 2020
November 29, 2020
Beirut AI Community Recap: April 2020
April has come and gone in the blink of an eye! This month we were able to bring AI to multiple communities, venture into new AI facets and try to understand the role of AI in the world's current situation. We also have a very exciting event coming to you soon!
Reinforcement Learning Workshop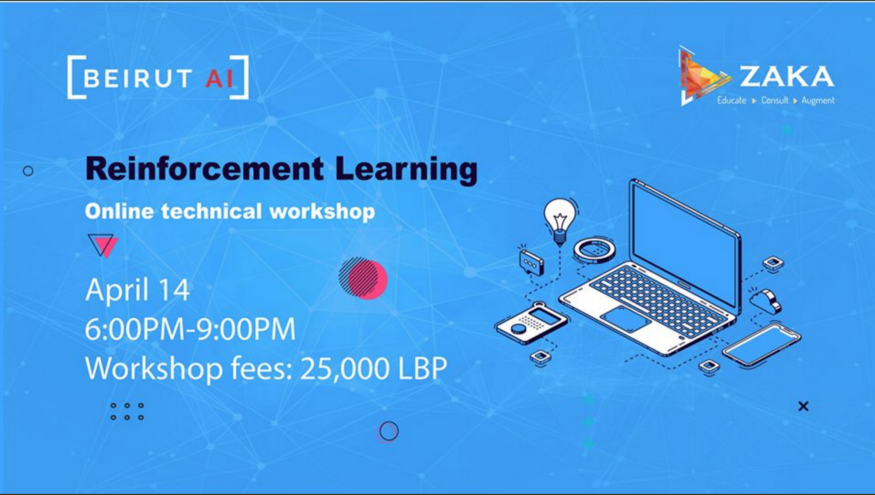 Ever wondered how the world champion at Go was beaten at his own game? Or how you can let your computer achieve the highest score on possibly one of the hardest games that ever existed, Flappy Bird? Or, maybe you want to know how self-driving cars work. Well, these kinds of incredible feats can be achieved with algorithms that use Reinforcement Learning (RL). What is that, you may wonder. Simply put, it is an area of Machine Learning where the algorithm's main goal is maximizing rewards. It does so by acting, observing and learning based on the outcome of that action. In this workshop we covered the basics and more!
We ran through the foundational concepts of reinforcement learning and ensured they were clear. We then moved on to an applied example of RL to ensure the participants are able to apply the knowledge they were just exposed to. The Instructor, Julia El Zini, walked the participants through how to set up their environments and the classic Frozen Lake problem.
A special thanks goes out to Julia El Zini for providing such a well-rounded workshop!
COVID-19 How to Find Opportunities in a Crisis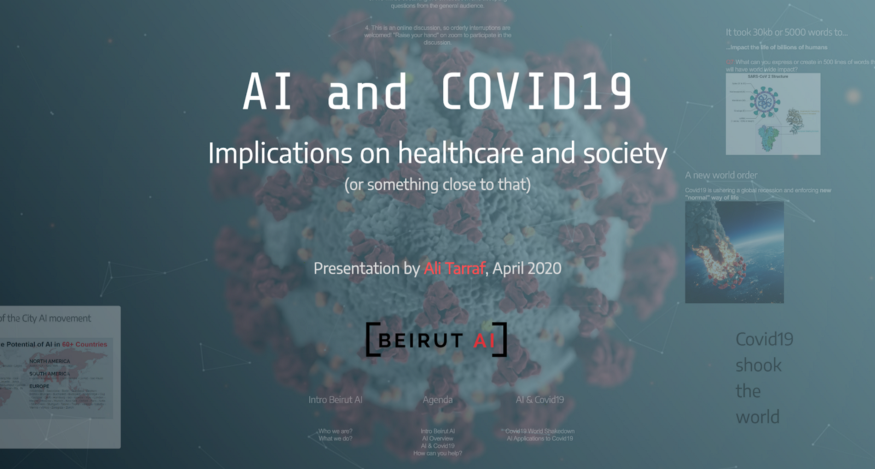 In this event we wanted to involve as many people from our community as we can! It was refreshing to have all of you drive the conversation for a change!
The conversation started lightly with a general look at the prospective role of AI in the world and how it might affect us and the way we work. It then progressed to a more detailed look on the possible philosophical dilemmas and economical effects that it may have.
One thing that stood out to us is everyone's overall positive outlook on the role of AI. The motif of the conversation was that AI is just a tool and we as humans are the driving force that determines the outcome of AI's integration into our everyday life. We loved listening to everybody pitch in with their perspective, further enriching the overall experience.
We want to thank you so much for joining us. We can't wait to host even more events where you can share with us your thoughts and opinions about AI.
But don't worry if you missed it! You can find the Facebook Live right here!
A special thanks to Ali Tarraf for leading the discussion.
Reaching More Communities with AI
Beirut AI can travel far and wide (digitally, of course). This month we had the opportunity to introduce AI to multiple communities across Lebanon. As always we introduce the basic concepts of Artificial Intelligence with a concrete hands-on example. We walked them through the basics of data cleaning, data visualization, training and testing their models to ensure they (the models) perform well in any situation.
Technical Workshop with USEK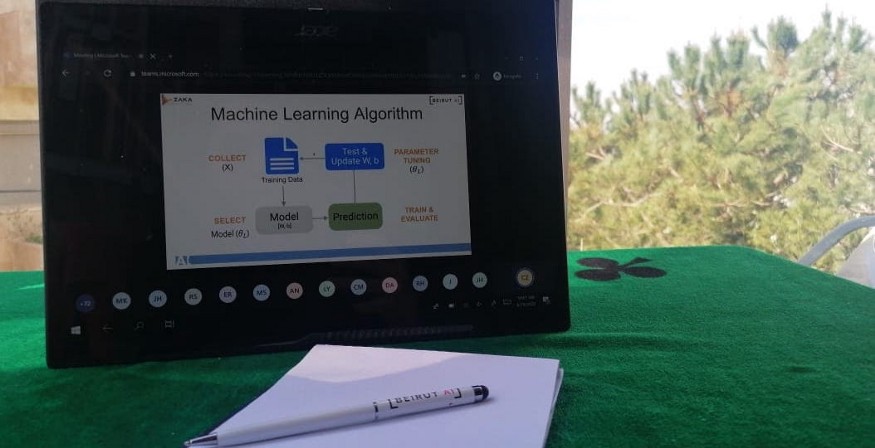 We had the pleasure of conducting our introduction to AI workshop for the senior students at the Holy Spirit University of Kaslik (USEK). With artificial intelligence being as attractive as it is in the market we found it is important to ensure that any of these students who may be interested in AI knows exactly what it is and how they may apply it in their own projects. And, with their final year projects coming near we hope that we were able to inspire them by making AI more accessible.
AI Night with Park Innovation
We love supporting other communities across Lebanon, and we were delighted to join Park Innovation for their AI Night! It was a pleasure getting to interact with everyone. We loved introducing AI to a community of enthusiastic and collaborative individuals.
University Hackathon 2020: AI for a Self Sustained Lebanon #LebanonNeedsYou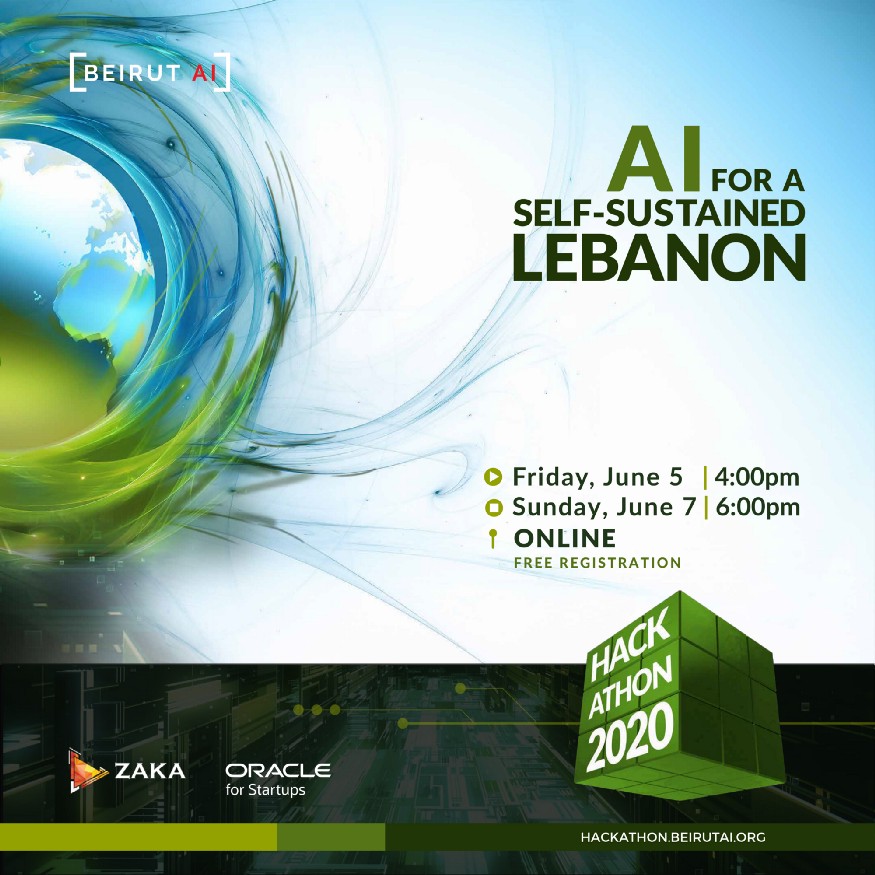 A Hackathon is upon us! As you may know, Lebanon is going through one of the toughest times that we have ever gone through. There may come days where you feel helpless, or think that you can't make a change, but we are here not only to tell you that you can, but to prove to you that you can. #LebanonNeedsYou!
With your talent and creativity, you can help by innovating some of the best solutions to create a self-sustained Lebanon!
You don't have to do it alone! Make sure that you bring together a team of 3–5 people that will help drive your project to success. Remember, diversity is key! Everyone's perspective counts. From the business owner to the software developer to the UI/UX designer to, how can we forget, the AI expert/enthusiast! Everyone adds to the equation and positively influences the outcome of your product.
Are you ready to make a difference?
Tell us About your AI Adventures
We know that we have a community of extremely talented and innovative individuals. In the spirit of putting the AI community and individuals on the map we want to help showcase your AI projects and solutions!
If you've used AI to create a solution to a problem for you or the people around you, we would love to share it with the Beirut AI community and showcase your talent.
If you would like your projects to be featured in our monthly recaps or our newsletters don't hesitate to fill out this form!
---
Want to be the first to know about any new events? Subscribe to our newsletter.
Enjoying what we're doing? Like our post!
Any topics you would like us to cover?
Drop a comment or send us an email at info@beirutai.org
You can even join us on slack
For more info, visit www.beirutai.org