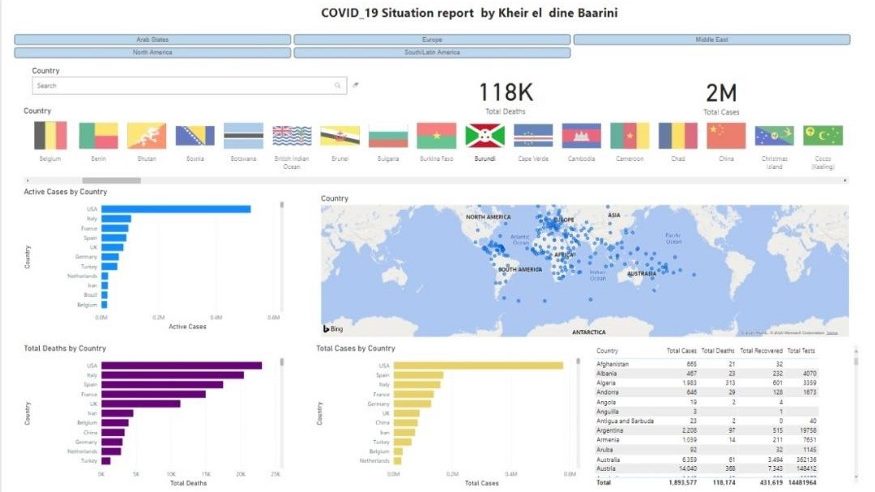 Beirut AI Community Recap: May 2020
November 29, 2020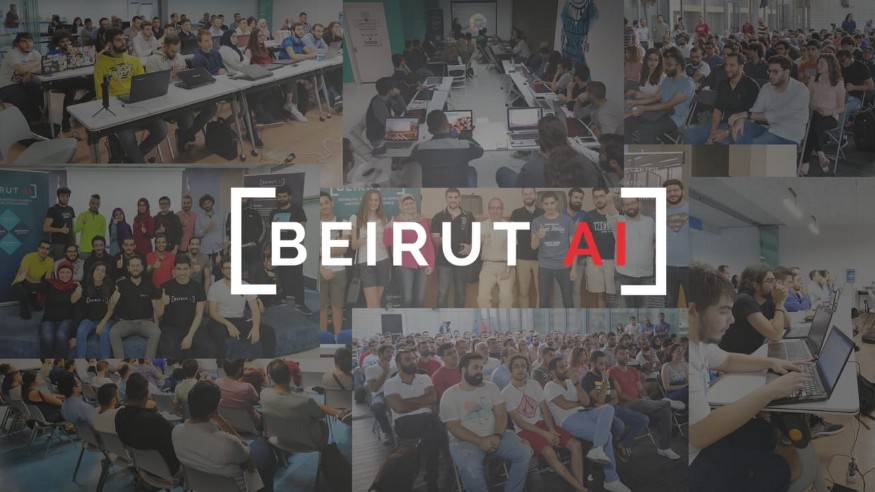 Beirut AI Community Recap: July 2020
November 29, 2020
Beirut AI Community Recap: June 2020 — University Hackathon Edition
This June, we gave the floor to our community to both explore their skills and put them to the test! We had our FIRST (and hopefully) annual University Hackathon! We watched students from different backgrounds collaborate to create impactful solutions for Lebanon in just a couple of days. Their solutions revolved around solving problems related to the current situation facing the Lebanese public. It was truly a weekend filled with hope!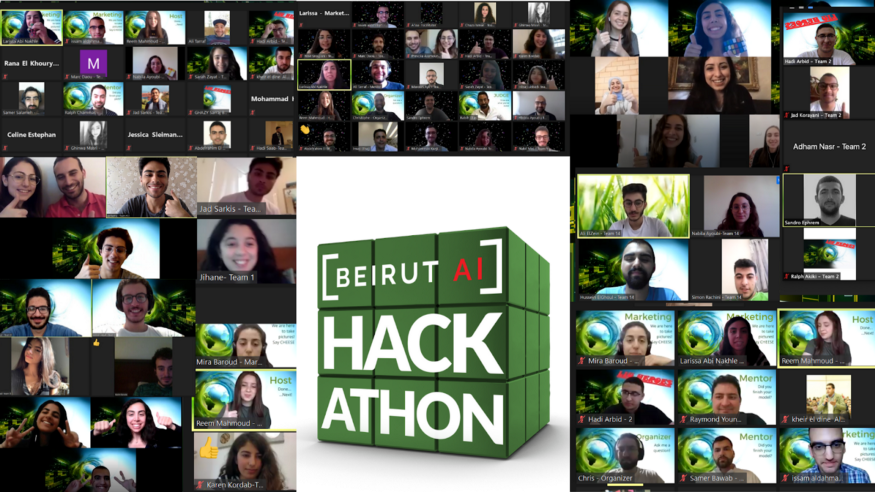 What is the Beirut AI University Hackathon?
The Beirut AI Hackathon brings bright and young minds together to build for their community. The goal of the Hackathon is to promote and encourage university students to use and advance their AI skills and knowledge through building innovative, impactful solutions!
University Hackathon 2020 — AI for a Self Sustained Lebanon
This year's University Hackathon focused on developing AI solutions for a Self-sustained Lebanon. It's no secret that Lebanon is facing some of the harshest economic, social and political crises in its history. We believe it is up to the youth to take it into their hands with the skills we know they have to implement solutions that can help the Lebanese people inch closer to a better life.
We proposed areas of improvement that the students can get inspired by such as: agriculture, economy, healthcare, electricity, manufacturing and transportation. The hackathon participants did an incredible job taking into account these suggestions and producing solutions and ideas that created new opportunities for growth in our Lebanese economy.
The Weekend's Format: Workshops, Mentoring & Lots of Hard Work
This Hackathon was held remotely and spanned the weekend of Friday, June 5th through Sunday, June 7th. Students got to form teams in advance and apply to the hackathon with a pitch of their problem and potential AI solution. Using our dedicated slack channels, participants were able to connect with teammates, mentors, and organizers to discuss and validate their progreess during the Hackathon.
We tried to keep the teams and mentors engaged through training workshops and mentoring sessions. This helped us ensure that the teams were getting the help they needed and never felt isolated or detached from the entire notion of the Hackathon.
We held dedicated mentoring hours through Friday, Saturday, and Sunday to allow students to seek help in any technical or business related challenges they were facing. We had very kind instructors join us to offer students workshop sessions including: Intro to Oracle's Cloud Infrastructure by Theirry Khoury, Intro to Design Thinking by Joelle Atallah, How to Pitch by Ralph Chammas, Effective Market Entry & Growth Plan by Samer Bawab, How to Structure a Data Science Project by Christophe Zoghbi, and an Intro to Artificial Intelligence by our team.
On the third and final day, participants were tasked with presenting their pitch LIVE on Zoom and our Social Media livestreams and our panel of judges got to rate the team's ideas and select the 3 top winning ideas! We had the pleasure of hosting an amazing judging panel: Abdou Ayoub, Managing Director at Paragon Shift, Imad Elhajj, Professor at the Electrical & Computer Engineering of the American University of Beirut, Christophe Zoghbi our founder and CEO at Zaka, Rabih Elias, Technology Country Leader at Oracle Lebanon, and Sinem Kaya, Strategic Business Development Senior Manager at Oracle MEA & CEE.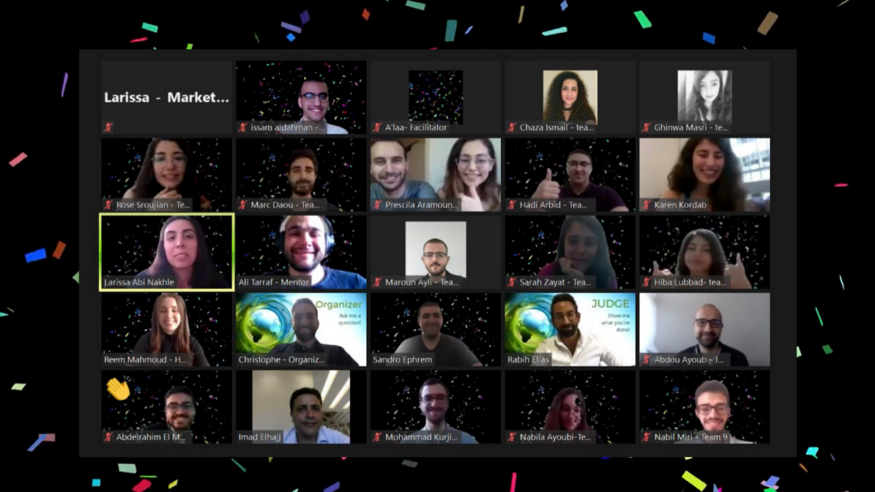 Closing ceremony celebrations
Opportunities & Prizes
Within a short time, students built an innovative solution that could potentially help improve and sustain Lebanon's economy! Students were given the chance to open-source their solutions on our community's Github repository once completed along with the opportunity for the top FOUR teams to benefit from exciting opportunities and awards including:
Cloud credits to Oracle's Cloud Infrastructure
BEC gift cards
Interviews for summer internship roles
Oracle for Startups mentoring program
2020's Winners
Every project that was pitched at the closing ceremony of the University Hackathon 2020 was incredible in its own right. But a few projects stood out among the rest and we want to once again congratulate the top four teams that won at this year's Hackathon, in order of rank: go_local.zip, LEBO, Growbots and Pomato. These teams impressed the judges with their well thought out and executed solutions in economic, agricultural and transportation domains.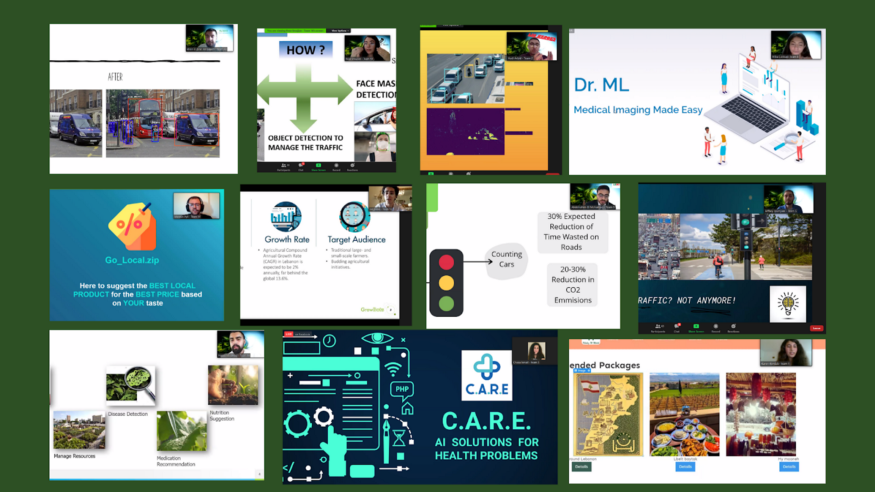 Go_local.zip exposes the Lebanese people to better and cheaper alternatives to imported goods to encourage and enrich local production. LEBO, on the other hand, helps regulate traffic lights to efficiently guide traffic to avoid congestion. Growbots want to improve agriculture and farming using the efficiency of autonomous drones. Last, but certainly not least, Pomato aims to help local farmers improve their access to information about the plants they are growing to make their job more efficient.
Our Sincerest Gratitude!
To the Sponsors
And how could we forget! All those that helped us make this event a reality! Thank you to our sponsors. You made this event possible in many different aspects and for that we want to say thank you to Oracle for Startup, Zaka, Paragon Shift, Beirut Electro City, and Unboxing MENA.
To the Mentors
We are all busy people, we have our jobs and our responsibilities. We want to thank you as well for taking time out of your days, away from your work and your families and friends to dedicate time to encourage and aid our Hackathon Heroes in creating solutions that will help Lebanon become more self sustained. Your encouragement will be remembered and your advice will be applied outside of the Hackathons as well.

To Our Hackathon Heros
We want to issue out a special thank you to our incredible Hackathon Heroes, the participants! Without your enthusiasm and dedication this event would not exist and you would not be opening the world's eyes to the talent that you all have. You as the youth of Lebanon, with your creativity and ingenuity, can bring forth real change to the situation at hand.
You may be thinking that I'm exaggerating about the impact that you can make. But, it is enough for us, the Beirut AI team, to see the level of dedication coming from nine different universities, twelve different teams and over fifty students to know that with your effort Lebanon can not only continue the fight to get better but also become the AI hub we hope it will become in the Middle East. You are fighters, and you are using your skill and talent to create solutions to the problems we face every day.
Thank you! We can't wait to see where you go from here and how you will continue to use your talent to make a difference.
Testimonials and Teams' Future Plans
Hadi Arbid took the time to let us know that:
"Beirut AI gave me a great image about Hackathons since it's the first one I attend[ed], and I truly appreciate the management of this event: from the timing, to the sessions, to the mentors, to the help from the organizers, etc".
Rana also expressed:
"Great mentors and really well organized Hackathon: hats off! There was a series of useful technical and business set up for each day as well as mentoring sessions for the teams. The thorough and clean preparation for the whole event paid off. Looking forward for the next one"
While Nabila said:
"This was my first hackathon, and it was a really great experience. Beirut AI us step by step guidance on how to grow our idea and bring it to life."
Thank you all for your feedback and we are happy that you enjoyed this event and feel encouraged to continue on this path of participating in community events and contributing to the community in a meaningful way. We hope that other participants share this sentiment too!
You may be wondering, what are the teams doing now? We know that some are taking their ideas to more Hackathons and developing them further! We cannot wait to see what everyone continues to do with the skills they learned in this Hackathon!
Thank you all for an incredible experience! See you in the next one.
---
Want to be the first to know about any new events? Subscribe to our newsletter.
Enjoying what we're doing? Like our post!
Any topics you would like us to cover?
Drop a comment or send us an email at info@beirutai.org
You can even join us on slack
For more info, visit www.beirutai.org